Hanky Panky, The run with no clothes on.
How did it start? Quite innocently. We had decided to take for Order all the Tier 1 objectives. We did it in Human and Dwarf Land and headed to Elves. After we took the first objective from the Dark Elves, we found a cosy hut to wait the three minutes. It started quite innocently: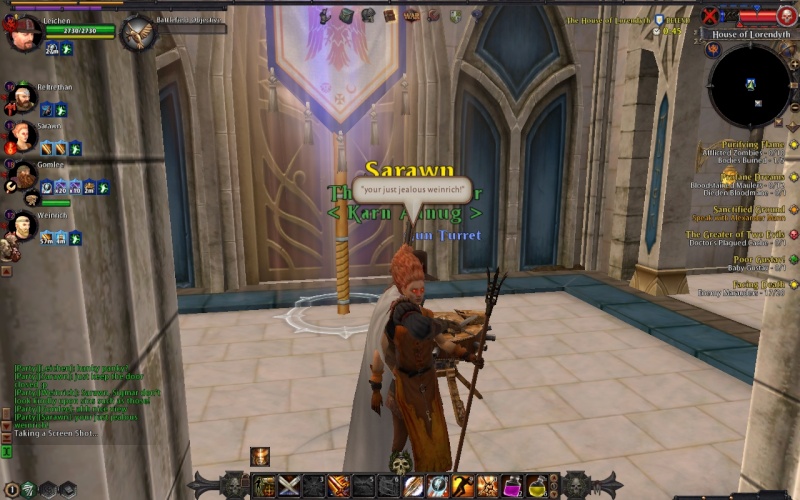 Suddenly one of the party members took his clothes off. It was quite late and it seemed to be a good idea.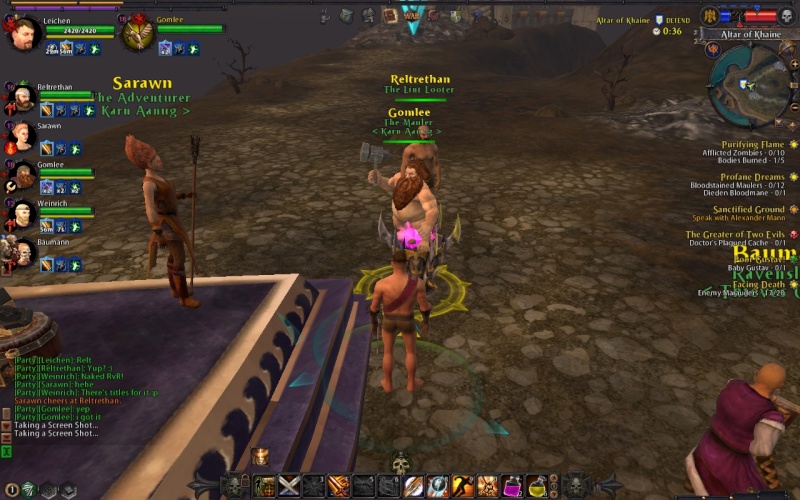 After a minute it started to get out of hands, all the clothes disappearing.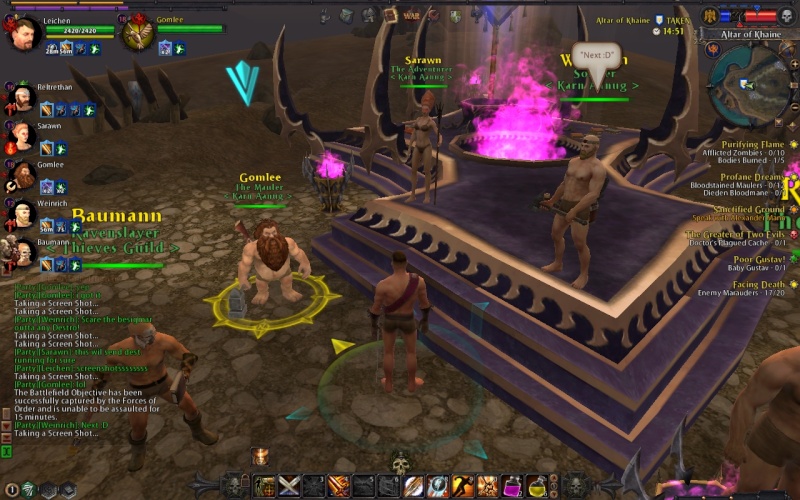 It was quickly decided that form now on we would retake objectives without putting the clothes on.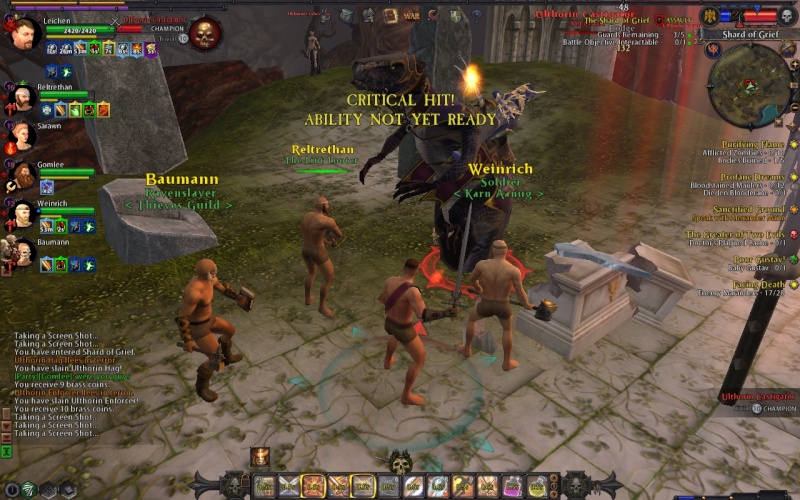 And it started to get worser and worser.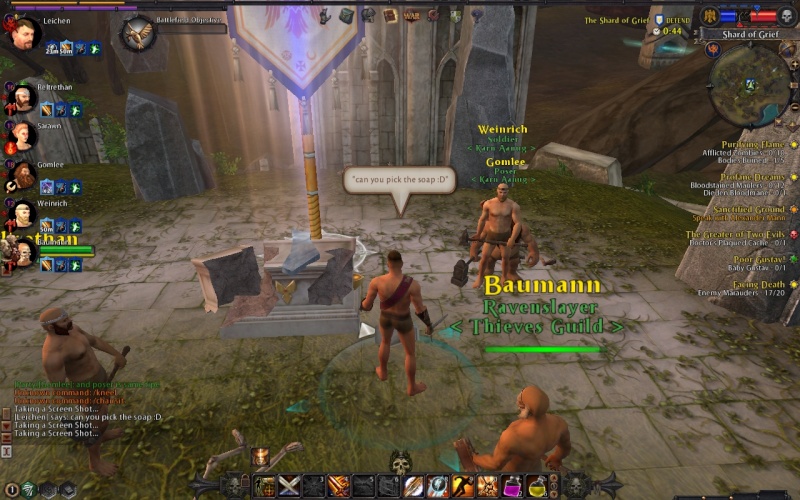 Afterwards we decided that we would go to the destruction camp and maybe kill some players, ridicule and himiliate then, and have a good laugh.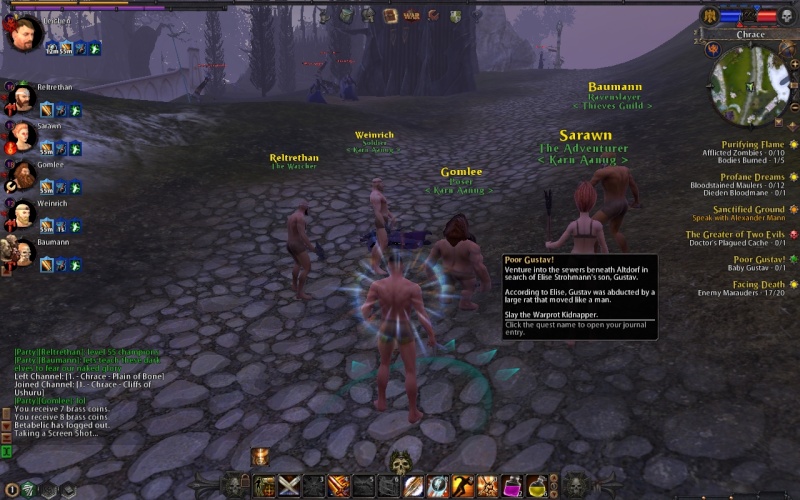 When we were at the brink of reclaiming the whole destruction land for order and Karn Aanug, I got fataly Disconnnected. Maybe some other members of the party will put some more screenshots. I just do hope that after I was gone the didn't try to bring down the Destruction Capital - with no clothes on

PS dear guild officers, maybe it's time to organise whole guild naked run - good laught it is